December 16, 2021 - by Larry Stewart
B2W delivers Vallencourt Construction cost control that encourages bold expansion in uncertain times, helping cut the sitework company's equipment capex in half even as revenue grows 10% per year.
Dan Vallencourt, third-generation leader of family-owned Vallencourt Construction, says company field peoples' ready adoption of new project management software in 2019 powered the biggest steps in the company's climb to doubling its revenue over the past five years.
"The thing is, at 10% growth per year when you're around $60 million (where his company was in 2016), that's $6 million. Ten percent growth at $115 million (like Vallencourt did in 2019 and 2020) is almost $12 million. The percentage is important, but so is the overall dollar amount. You've got to be able to finance that work to eat till you get paid for it. It certainly helps to be able to decide we can handle this extra work because I know what's going on – I have a very clear picture, good data and I know I can control my costs."
Innovation in the nick of time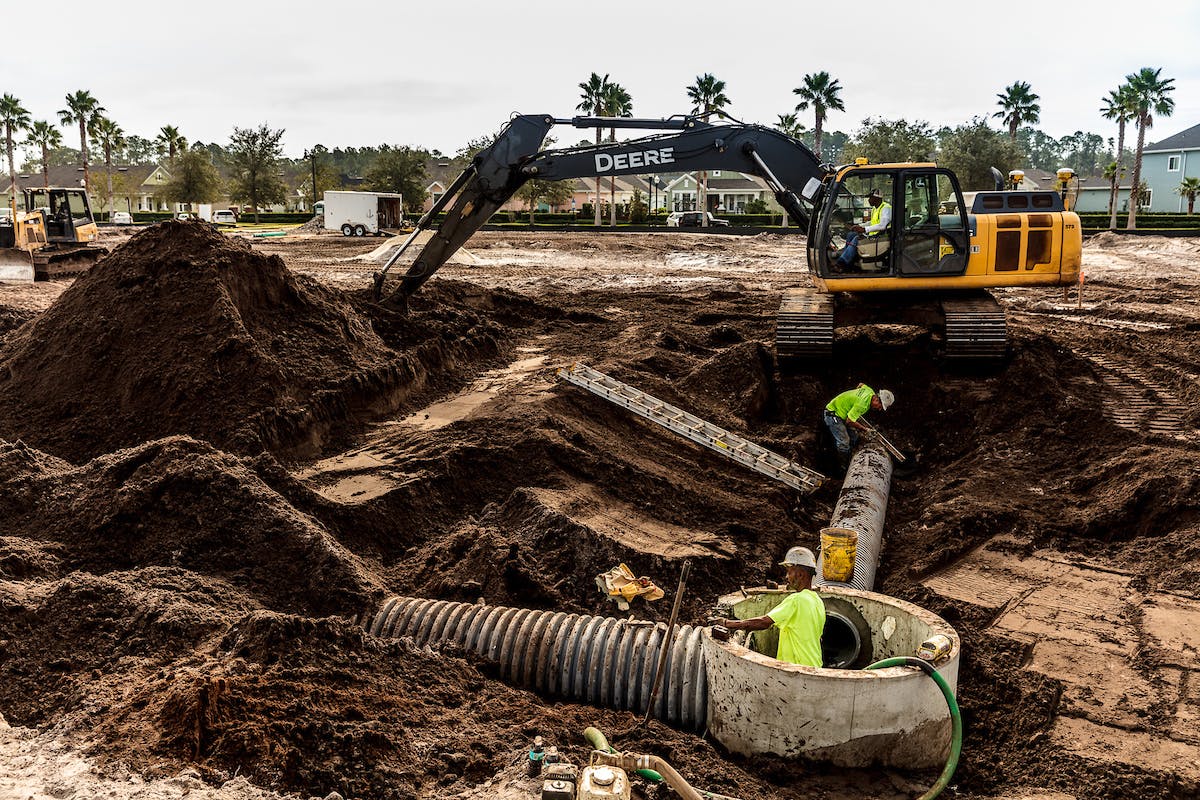 Vallencourt ConstructionDemand for the Green Cove Springs, Fla. (just south of Jacksonville), site-work contractors work has been strong for more than five years. About 85% of the company's business work is for residential developers, and Vallencourt has been letting the company gallop. But the COVID-induced residential run, in the face of all the pandemic's other construction impacts, introduced the kind of uncertainty that caused many business owners to tighten up on the reins. Coincidentally, Vallencourt was replacing a homegrown time-tracking software system about the time the pandemic broke, and the firm's rapid switch to the Track, Maintain and Estimate modules of B2W's One Platform construction-enterprise software, expanded their command of operating costs. The company quickly got a second wind. After no significant change in 2020, when most of its projects were shut down for weeks, Vallencourt expects $130 million in 2021 revenue.
Fast adoption of the new software results from a culture of innovation that had already been demonstrated by Vallencourt's field people adopting automatic grade control systems nearly 20 years ago, and in consistent performance with a home-grown field cost tracker.
In 2006 Vallencourt discovered that one of the company equipment operators had a talent for programming. He wrote a timesheet-managing web app for the company, and for 14 years, the company could easily export not only employee and machine time, but also pipe quantities and production that project managers submitted daily from the field to their accounting system.
Advancing computer operating systems threatened to render the timesheet manager obsolete, though, and B2W's One Platform was chosen to extend and integrate the company's cost control. Field peoples' experience collecting data daily made a big difference getting B2W up and running quickly when the going got tough in 2020.
"We had a big benefit that our culture was already halfway there, they'd basically already been doing what (B2W's) Track does," says Vallencourt. "We did a two-week trial run starting in March of 2020. We did two weeks of 'submit your time through B2W and submit your time through our old system.' So they had to do double duty. But we just wanted to make sure all the kinks were ironed out and knock out any questions. It was almost universally accepted immediately. We issued everybody an iPad and gave them a tool to do their work so much easier."
There are tactical advantages, "You're able to copy field logs from one day to the next – you select all your jobs, select all your employees and your equipment, and Track will automatically populate into the next day, if you want it to. You can do multiple jobs in one field log.
There are time-management advantages, "On an iPad, it's web based and it's syncing throughout the day. So they can start their field log in the morning, add to it throughout the day, and then submit it at the end of the day."
There are integration advantages, "In Schedule if we move a piece of equipment, it updates the entire system." The machine moves to the new job's fleet in Track and shows up in the correct location when accessed from Maintain.
Big savings managing maintenance
Managing equipment costs turned out to be a significant attraction. The company had always kept track of big categories of costs such as parts, service calls, repairing equipment damage and the like. "But it was just one big blob – a black hole of money," says Vallencourt. "We had no idea how much each piece of equipment was costing us.
"Through exploring Maintain, we realized we can get what we want from the maintenance side, and the One Platform integrates all the pieces together. So people in the field can request repairs through Track, we can schedule the work done with Schedule, and everybody sees it on one database." All the B2W modules access the same repair request, service schedule and cost record information.
Vallencourt owns virtually all the equipment it uses – about 400 pieces of heavy equipment and 120 licensed vehicles. Without better records of individual machine costs, they'd been cycling machines out of the fleet based on simple hour-meter standards.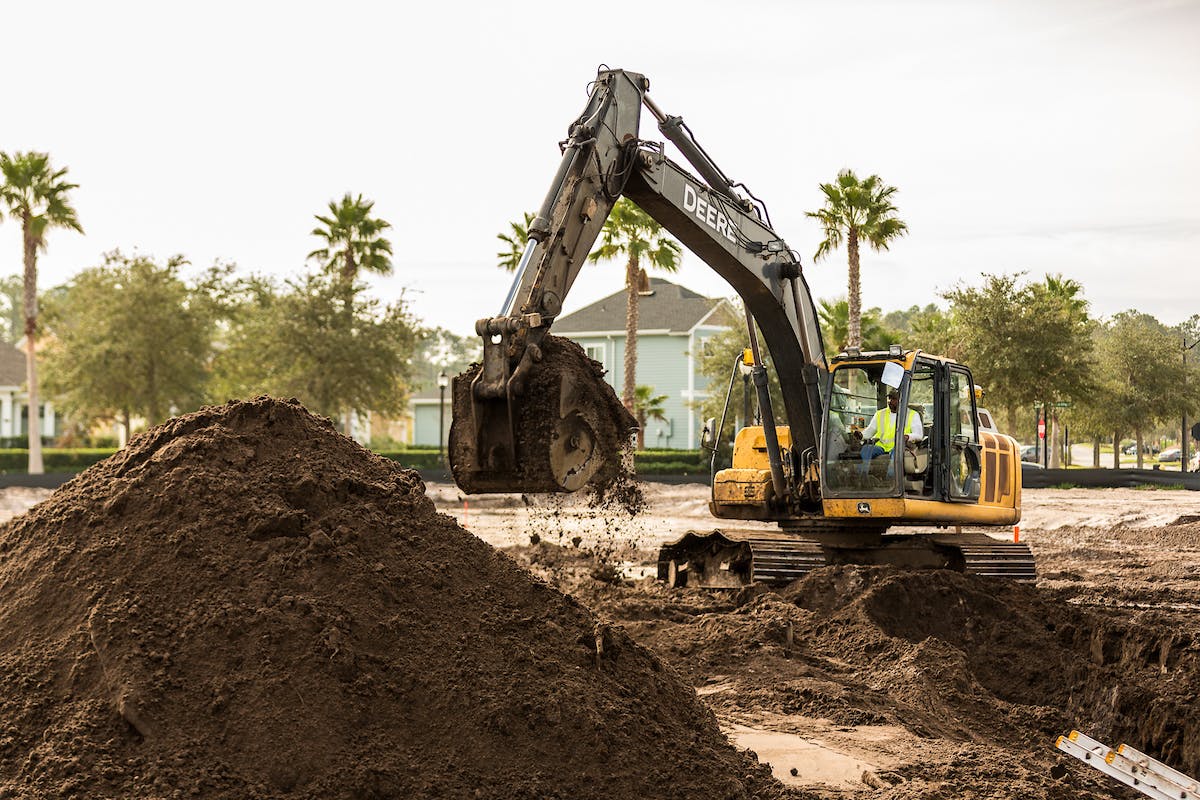 Vallencourt Construction
"Okay, this machine has this many hours on it – time to go," says Vallencourt. "But now that I have the data, I can look at these pieces of equipment and see if they've had some kind of a big expense – maybe an undercarriage job or something." They can decide to make such a machine last a little longer on the job site to recoup some of that investment. Or if a particular machine has a poor reliability record, "Instead of waiting another year, let's get rid of it now so we don't spend any more money on it.
"There are two places where Maintain saved us probably the most money that are easily identifiable," says Vallencourt. "One is warranty tracking. We buy extended warranties with all of our equipment. With Maintain, I started catching invoices for repairs that were on a machine that's still under warranty. I can't tell you how many invoices, especially in the early days. The dealer's not doing it on purpose; it's just their processes aren't that great for checking it. I got everybody tightened up now, so I don't see as many. I don't know exactly how much we saved, but it's hundreds of thousands of dollars just from warranty catching."
Improved utilization saves millions
Another easily identifiable savings was in improved machine utilization.
"With a company our size, it was really difficult to know if a machine was being utilized at a job site, so we would rely heavily on our foreman to let us know if a machine that we have a need for elsewhere was being used. Well, human nature in the construction industry is that nobody likes to give up their equipment. If I take something from their site, they don't believe it's ever coming back."
"But they don't know the whole bigger picture – I need this machine for another job site, and I don't have anything else available. When we first started with B2W, we would have things on rent that weren't being used enough, and I'd also have my own equipment that wasn't being used enough. It was just a disaster.
"We're trying to get to where every, single thing we have is being utilized as efficiently as possible. So with the tracking of the hours, I can run a report in two seconds and see, 'Hey, this machine had 10 hours on it last week.' It could have been down, the operator could have been out, the job could have just been in a transitional point, or it could have rained four days. All it means is that if a need arises for a machine like that on another job site, I can ask the question. I can say, 'I know you're going to need it in a little while, but this other job needs it now. I can bring it back this as easy as I can take it.'"
Fleet utilization improved so much with about a year of these kinds of conversations that Vallencourt figured he could cut his annual machine purchasing in half. In a 2021 in which the company is on track to grow more than 10%, they expect to save about $10 million buying less equipment. And the One Platform makes it easy to track how equipment spending relates to project performance.
"B2W gives us the tool to actually see in real time exactly what is going on," says Vallencourt. "We can run a quick report that tells us the ratio of how much we have invested in equipment vs. how much revenue we made. And we track that through the years to see how it is trending."
Controlling capital expenditure on equipment is crucial to Vallencourt, particularly in the company's growth phase. Halving that budget is a bit of a stretch. "But that's how you go out of business, right there – you grow too fast, and you can't pay your bills."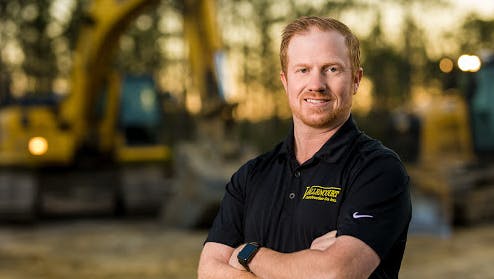 Dan VallencourtVallencourt Construction