Read the article in Construction & Demolition Recycling magazine - March-April 2023, p.42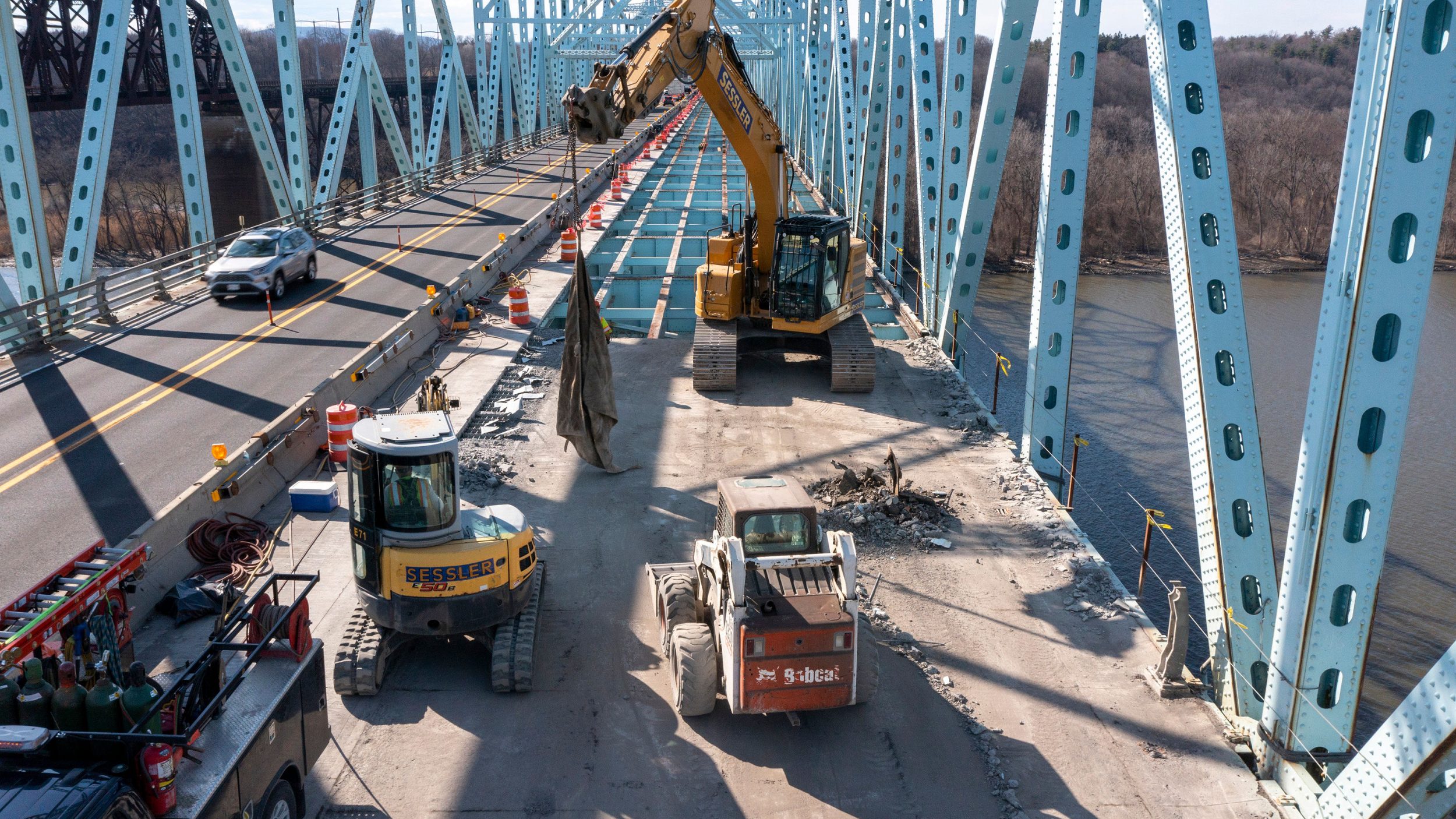 Sessler Cos. streamlines its demolition and environmental services work
by employing estimating and tracking software applications.
Sessler Companies, Waterloo, New York, a third-generation, family-owned business with roots dating to 1958, is no stranger to the often detailed nature of estimating demolition and environmental services projects.Prior to the introduction of estimating and tracking software specifically designed for the construction and demolition (C&D) industries, the process often was unique to particular estimators and project managers, who typically had their own formulas or methods of logging information.
"One of the challenges with that was when you're reviewing an estimate and trying to understand the logic behind each one, [you're wondering] where are they coming up with these projections [and] why are they using these equipment rates and these labor rates," LaVerne Sessler, co-owner of Sessler Cos., says.
With roughly 20 different estimators and project managers, Sessler says maintaining consistency across projects proved to be difficult with earlier forms of estimating.
In 2014, the company began using two software platforms from Portsmouth, New Hampshire-based B2W Software to better streamline bidding and reporting. With B2W Estimate and B2W Track, Sessler Cos. can centralize its resource databases, templates and cost structures, as well as log data regarding current projects on and off the job site.
It's all in the data
To develop its estimates, the company uses B2W Estimate to create templates that are used throughout the company. For Sessler Cos., these templates include information such as labor needed for the job, the types of equipment that will be used and material costs.
A major advantage of B2W's software suite, Sessler says, is its One Platform—an application integrator that connects software such as B2W Estimate and Track.
"Having both Track, which is the field reporting software, and Estimate allows us to go back and forth and compare … actual historical projections to what we're using in our estimates," he explains.
Because Sessler Cos. primarily focuses on demolition and environmental services projects, labor and equipment costs are a large portion of the company's estimating process.
"With our work, being across the Northeast, Mid-Atlantic and Midwest … the labor rates change pretty much in every job that we bid," Sessler says.
Instead of having to input labor rates for various tasks within a previous estimate for a project that had been postponed, Sessler says they can be updated "with the click of a button. … It's a five-minute process to put in labor increases and equipment and fuel, and then it's pretty much back to real-time estimating."
Before adopting B2W software, Sessler says these kinds of changes took hours to complete. Now, depending on the complexity of the project, he says it's "down to minutes."
"Pre-B2W, we [would] just have to … go digging back through [old estimates] and figure out what we originally used for the labor rates and the equipment rates," he says.
Once a bid has been submitted and won, Sessler says the estimate is exported and uploaded into B2W Track, as well as to the company's accounting software. By doing so, he says, crews can log man-hours and see in real-time how their work is lining up against production schedules based on the bid. This information also is used to generate equipment costs and time sheets.
Sessler says it takes foremen about half an hour each day to submit field reports using B2W's Track software, noting that the process used to be much more time-consuming.
"We have a field staff [of] around 250-300 people during our busy season and … instead of 300 time sheets coming in every week, we've got field reports coming in each day [with B2W Track]," he says. "So, that not only saves on the field reporting and all the data you get from that, but you can tie it right back to the estimates that you're building."
For similar projects, such as bridge or building demolitions, Sessler says B2W Track can be especially helpful. Estimators can find key figures, such as cost per square foot and labor costs, based on the company's similar past projects that already have been logged within the system.
"Even though we've done so many [of these demolitions], each one's a little bit different," he says. "So, it has to get tweaked here and there; but, a lot of the time, we'll take an old job or an old estimate and copy it as … the baseline for the new one, and that saves quite a bit of time, as well."
Pricing materials
Sessler Cos. also uses B2W software to manage the recycling of materials. The firm logs the different materials—mainly concrete and metals—salvaged from a project and estimates the cost of recycling or landfilling them.
"It all depends on how the bid is being done and what the client would like to see," Sessler says. "It allows us to split out each of those different types of metals and put in the revenue or the cost [of] recycling them.
"There's a function called Global Edits, [where] you might have 50 tasks in an item that each relates to recycling concrete," he says. "We might find out this month that the trucking increased by $5 an hour. So, instead of going back through every item, we can do a global edit that the trucking cost went from $150 to $155 an hour, and it pushes it through every task in the [current] estimate."
Weighing the options
When Sessler Cos. first began shopping for bidding software, the company's leadership sought a platform that crews could operate "almost like second nature," Sessler says.
"We wanted to create less work rather than more work, and a lot of the software out there tends to create more work in getting the software in place and forcing people to use it," he says. "If it's more difficult, then you know you're not going to get the buy-in from everyone to use it."
Sessler says the company values the simplicity of B2W's software.
"We're not a general contractor; we're demolition and environmental abatement," Sessler says. "So, we have on a project, at most, 20 bid items; we're not the contractor that's running 800 bid items through software. … We found that although B2W has those capabilities, they also have the ability to keep it simple."
To help get new and existing foremen and superintendents acquainted with the software and the iPads used to input information, Sessler Cos. hosts training sessions.
"After a year or two, [existing employees] may have forgotten about certain features, and then new people come on board and they're just learning from how other people have done it. So, it's good to get refreshers," Sessler says.
As Sessler Cos. continues to grow, the company plans to explore other products offered under B2W's One Platform, which includes the applications B2W Schedule, B2W Employee App, B2W Cloud and more.
"We're evaluating what our needs are … and we have looked at some of the other B2W products and talked extensively about implementing them. We just have yet to pull the trigger and do it. But, it's on the horizon," Sessler says.